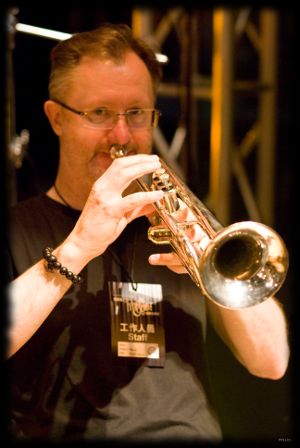 Paul Panichi is one of Australia's top Lead trumpet players and over the past thirty years has played for major Television shows like Australian Idol and the Music Max Session featuring Michael Buble. He has extensive theatre and recording credits and has also recorded on the soundtracks for major films such as Strictly Ballroom, Moulin Rouge and Australia.
Paul has a CV boasting concerts and tours with some of the world's biggest artists including Frank Sinatra, Barbara Streisand, Liza Minneli, Sammy Davis Junior, Michael Buble, Shirley Bassey, Al Jarreau and Peter Allen along with Asian artists Joey Yung, Khalil Fong, Jenny Tseng, George Lam, Rubber Band and Chris Wong.
Since 2004 Paul has divided his time working between Sydney and Hong Kong and as a result has performed and toured with some of the biggest artists in Asia culminating in the 2007 world tour of Hong Kong Superstar Jacky Cheung.